Welcome
It's a familiar analogy to see a school as a garden. Both are places of growth. There is soil providing a medium for growth, nutrients necessary for development, tools for planting and cultivation, and gardeners who tend the garden. Our desire at Loma Linda Academy is to produce a crop of strong, healthy, beautiful plants. Of course, we see our students as so much more than plants, but there is a certain beauty to the comparison. We, like good gardeners, are doing all we can to provide an environment where growth and development is facilitated. But try as we might, we cannot make people grow. We look to God to provide that spark, that developmental energy and maturation.
Thank you for visiting our campus by means of our website. Enjoy strolling through the various pages, visit our media page and watch a few videos. We hope we answer your questions and give you a glimpse of the vision we have for educating young people. It is our mission to provide a Christ-centered and nurturing environment to prepare students spiritually, academically, physically, and socially for higher education, life in a global society, and for eternity.
We would also like to invite you onto our campus. It would be a pleasure to show you around. Sit down with one of our principals for a free Educational Success Consultation. We will help you evaluate various options available to you as you consider your son or daughter's education. We know that there are few things as important as your child's future. Let us help you as you tend to your garden and help your son or daughter grow up to be the strong and mature person that God intended.

Doug Herrmann, Ed.D
Headmaster
VISION, Mission, Motto, Eslrs
Vision
Loma Linda Academy nurtures a community of capable and responsible students, staff, and parents who love God supremely, and live a balanced, spiritual, mental, physical, and social life, which allows them to serve God and humanity with passion and excellence.
Mission
The Mission of Loma Linda Academy is to provide a Christ-centered and nurturing environment to prepare students spiritually, academically, physically, and socially for higher education, for life in a global society, and for eternity.
Motto
Eternal Principles...Intelligent Choices (EPIC)
Expected School-Wide Learning Results (ESLR's)
"And Jesus grew in wisdom and stature and in favor with God and men." Luke 2:52
When I graduate from Loma Linda Academy, I will have grown:
Spiritually
• Accepting Jesus Christ personally and growing through His word.
• Showing commitment to the Church.
Academically
• Demonstrating thinking skills, study skills, communication skills, and life skills necessary to succeed in college and a career.
• Appreciating beauty wherever it may be found.
Physically
• Living a healthy, balanced lifestyle
• Developing a program of life-long fitness
Socially
• Maintaining healthy, interpersonal relationships
• Displaying responsible global citizenship with a desire to serve others
Loma Linda Academy Constitution
HERITAGE
On January 13, 1906, Loma Linda Academy humbly began with six students in a tent pitched on the side of Sanitarium Hill in Loma Linda California. The following year, enrollment grew to twelve. This class with teacher Mrs. Otis Fisher, posed for the above picture. By 1917, high school students were also attending and LLA graduated its first class in 1921. In order to meet the needs of the thriving school, a building, now known as Franz Hall, was built in the 1930s. Through the years, LLA has gratefully counted many blessings and dealt with many challenges, including fires and floods. More than 7,000 alumni have filled the hallways since that humble beginning. Now, over 100 years later, the school has undergone major renovations including new classrooms, gymnasiums, administration facilities and student "quad" areas. Although the Children's Center, Elementary, Junior High and High School now have their own areas of the campus, they are one in purpose. Currently LLA is educating more than 1,200 students for eternity.
WE BELIEVE
Discover More About Seventh-Day Adventist Christians
ADVENTIST HISTORY
The Seventh-day Adventist church grew in the mid 1840s during the Second Great Awakening, a time of religious revival in the United States. Its first members came from the Methodist, Presbyterian, Baptist, and Christian Connection congregations, but over the following decades the denomination has grown into a worldwide church with millions of members. The church is well known for its excellence in healthcare, education, and human service activities.
ADVENTIST MISSION
From the very beginning, Adventists have focused on the importance of education and healthcare in improving people's lives. In fact, Adventists run the next-largest denominational education system in the world, second only to Catholic schools. Adventist hospitals and clinics are also numerous, including Loma Linda University Medical Center. You'll find at least one Adventist healthcare center in many major metropolitan areas in North America. Adventists are also active providing schools and hospitals where they are needed around the world.
THE ADVENTIST LIFESTYLE
One of the founding principles of the Adventist church is a healthy lifestyle-a balanced combination of exercise, diet, and trust in God. Adventists are generally vegetarian, and do not smoke or drink alcohol. They operate successful stop-smoking clinics worldwide. Loma Linda, California, a primarily Adventist community, was recently named by researcher Dan Buettner a "blue zone" or "longevity oasis" where the residents not only have the longest life expectancy on earth, but are happier and healthier, too.
ADVENTISTS TODAY
Today the worldwide Adventist church has over 15 million members in more than 200 countries. Adventists operate 7200+ schools worldwide with nearly 1.5 million students. They also run 168 hospitals worldwide, 138 nursing homes and retirement centers, 442 clinics and dispensaries, and 34 orphanages and children's homes. In addition, the Adventist Development and Relief Agency (ADRA) International, a disaster relief organization, funds over 2,400 projects in 112 countries.
WHAT DOES THE NAME "SEVENTH-DAY ADVENTIST" REFER TO?
The name "Seventh-day Adventist" refers to two core beliefs. Respecting the fourth of God's Ten Commandments, Adventists worship on Saturday, the seventh day of the week. "Adventist" refers to Jesus Christ's promise to return and take his followers home to heaven. Adventists believe in the imminent advent, or return, of Jesus Christ. You can find out more about Adventists at www.adventist.org.
DOES MY FAMILY HAVE TO BE ADVENTIST FOR MY CHILD TO ATTEND AN ADVENTIST SCHOOL?
Loma Linda Academy welcomes students from all religious traditions and creates a safe space for all students to learn. Seventh-day Adventist Christian beliefs and values are presented in a positive way in all classes and activities.
WILL AN ADVENTIST SCHOOL TRY TO TURN MY CHILD INTO A SEVENTH-DAY ADVENTIST?
At an Adventist school, students' freedom to think for themselves is respected and nurtured, and students are encouraged to learn how to make good moral decisions regardless of their creed or belief system. One key Adventist principle is that no one should be pressured into church membership, but join willingly as they choose. Children of Adventist parents become baptized members only when they are old enough to make the decision consciously and responsibly.
ARE ADVENTIST SCHOOLS ACCREDITED?
Every Adventist school is accredited by a state or national accrediting body. In addition, the church office of education also operates a comprehensive accrediting process to maintain a high standard of excellence in all Adventist schools.
DO THEY PROVIDE AS COMPLETE AN EDUCATION AS OTHER PUBLIC OR PRIVATE SCHOOLS?
We think you'll find, as an ongoing study is finding, that on average Adventist schools are better places to learn than any other.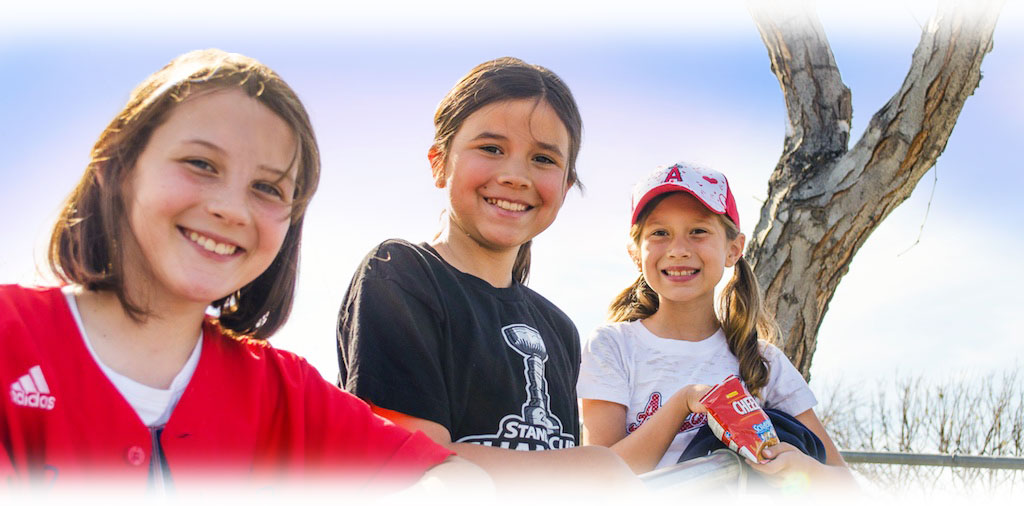 STAFF DIRECTORY