High School
Voted Favorite Private School in 2019, Loma Linda Academy nurtures students to be capable and responsible citizens who love God supremely and live a balanced spiritual, mental, physical, and social life which allows them to serve God and humanity with passion and excellence. Our school exists to provide a Christ-centered environment where students and staff are challenged to:
Love and serve their Creator Redeemer
Value themselves and others
Respect diversity
Think critically
Take responsibility for their choices
Loma Linda Academy promotes academic excellence, fosters spiritual values, cultivates social skills, and encourages the development of physical talents.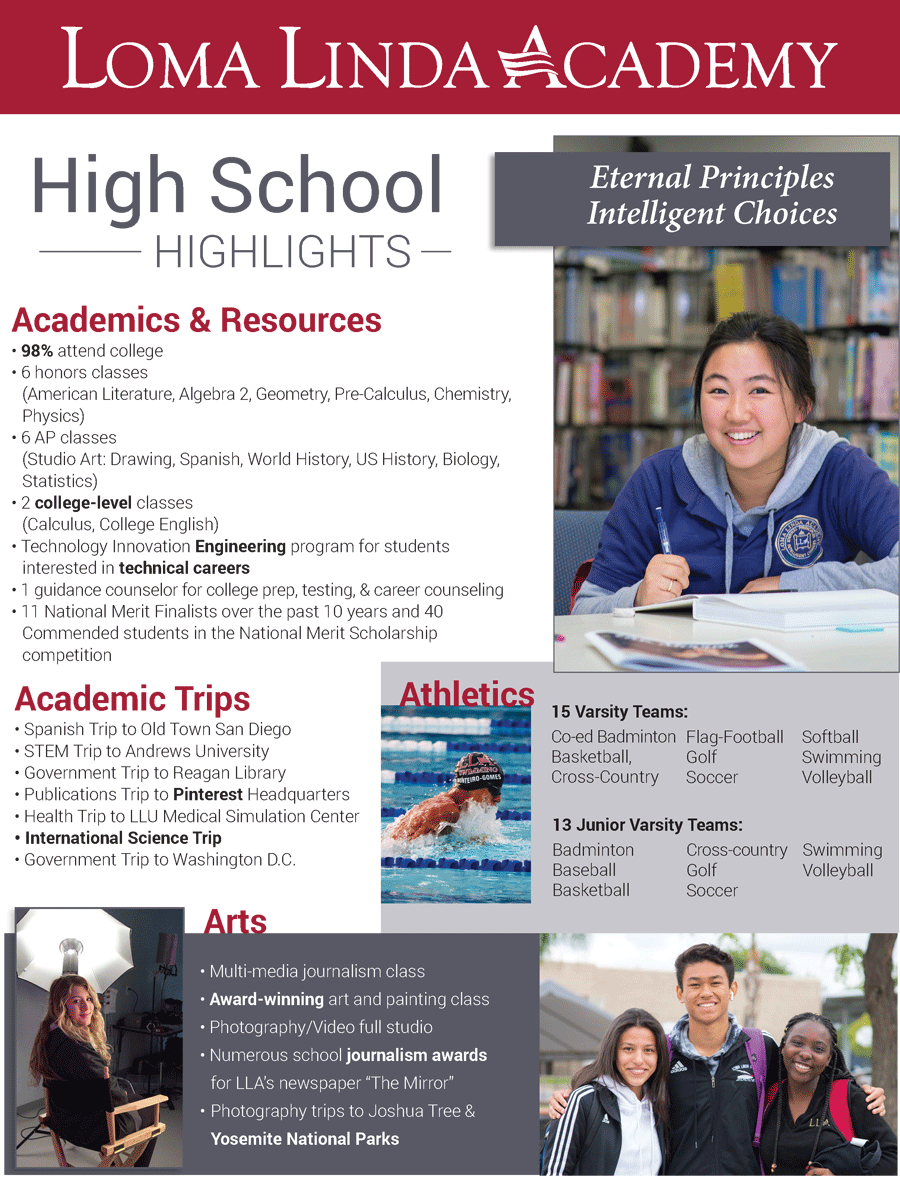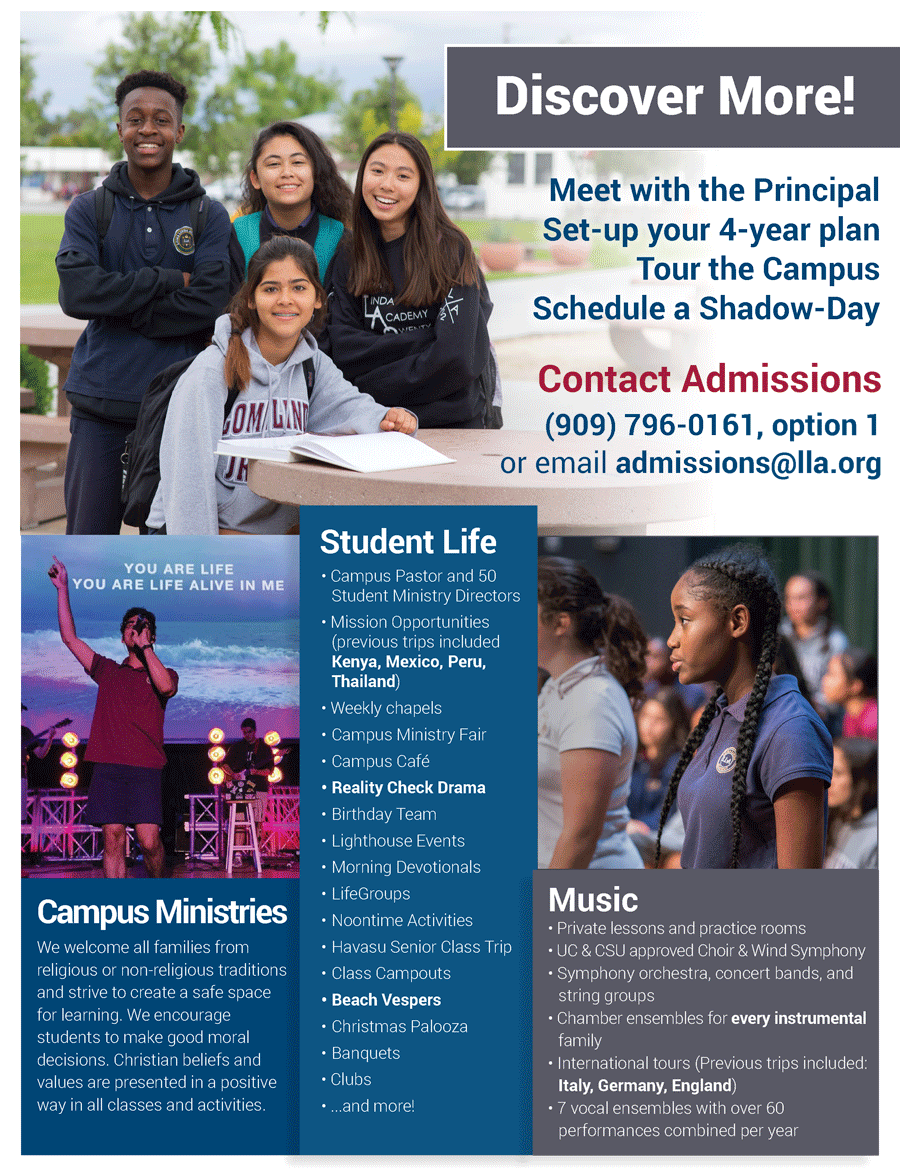 TIE stands for Technology, Innovation, & Engineering. The TIE program at Loma Linda Academy is a sequence of 4 classes in technology education. These classes supplement the regular academic program and are designed to prepare students for professions in a wide range of technical fields. Learn More
MY LLA
Login to My LLA and view the Resources menu for more High School information, links and forms.